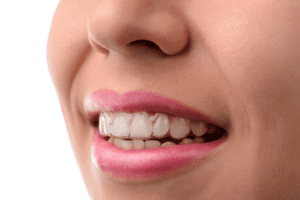 When you look in the mirror, does your focus instantly turn to alignment issues with your teeth? If they are gapped, overcrowded, or rotated, you can feel insecure about the appearance of your smile. You have likely considered getting braces in the past, but you have yet to make the commitment because you feel that it only offers cosmetic benefits; however, this is not true. Straight teeth will also improve your oral health. Now, you can boost your confidence and ward off dental complications without wires and brackets. With Invisalign in Longview, you will get the results you want with a discreet treatment.
Get a Straight, Healthy Smile
A straight smile is important for more than just your confidence. When your teeth are not properly aligned, they are more difficult to clean. As a result, you have an increased risk for tooth decay and gum disease. Not to mention, you have a higher risk for a dental emergency. If you have protruding or rotated teeth, they will take the brunt of the impact if you experience facial trauma, which can cause a broken or knocked-out tooth.
Choose the Clear Choice
If metal braces do not seem like the option for you, your dentist in Longview has an alternative solution. Invisalign does not use any wires or brackets to move the teeth. Instead, custom-made clear aligners are worn to gradually move them into position. The FDA-approved treatment has quickly become the most preferred choice among adults because it is virtually invisible.
You will enjoy a sophisticated treatment that will not further add to your insecurities because it is very discreet. You will wear each aligner in the series for about one week before switching to the next. On average, it takes about 12 months to finish your treatment.
While wearing the aligners, you will enjoy a restriction-free treatment. Since they are removable, you can still eat and drink what you like. This also makes oral hygiene easy because you do not have to brush or floss around wires and brackets.
Since no wires are used, you will benefit from added convenience because you do not need appointments for adjustments, but you will still need to schedule a visit every few weeks, so your dentist can monitor the movement of your teeth.
Invest in Your Oral Health Today
If you have been putting off getting braces, now is the time to make the commitment to improving your oral health and confidence. With Invisalign, you will get a straight, healthy smile with a nearly invisible treatment.
About Vaca & Kirby Dental
At Vaca & Kirby Dental, we are committed to providing an exceptional dental experience to help you achieve a healthy, beautiful smile. With a strong emphasis on delivering high-quality care, we embrace the latest advancements to give our patients superior services. In addition to general dentistry, we offer cosmetic services. If you are ready to get a straight, healthy smile, it is time to see if Invisalign is right for you. Contact our office today to schedule a consultation.