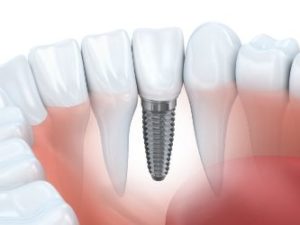 If you're one of the millions of Americans who are missing at least one tooth, you probably already know that dental implants are a fantastic replacement option. Simply put, they look, feel and function more like your own teeth than other choices like bridges and dentures. While there's no question that dental implants in Longview are a wonderful investment, one of the first questions many people have is, "How long do they last?" In this blog, you'll learn about the lifespan of implants and how you can maintain them for as long as possible. Find out more below!
How Long Do Dental Implants Last?
Nearly all dental work needs to be replaced at some point, but one exception is dental implants. They can last several decades or even a lifetime – with basic care and maintenance.
Implants can't get cavities like natural teeth can, but they must have healthy gum tissue around them for support and long-term success.
Also, keep in mind that, while an implant itself can last a lifetime, the dental crown, bridge or denture attached to it is just like normal dental work and will need to be replaced at some point.
How Should You Care For Your Implant?
All of the following are great ways to care for your implant so it lasts as long as possible:
Get routine dental care – Regular checkups with an implant dentist in Longview are crucial to make sure the gum tissue and underlying jawbone around your implant stays healthy. If there are any problems, they'll be caught at these visits and treated as early as possible.
Maintain good oral hygiene – Good oral hygiene is a must for keeping the gums healthy. Ask a dentist or hygienist for a demonstration of the proper flossing technique around an implant, since it's a little different than around natural teeth. You might also benefit from an electric toothbrush and/or an oral irrigator to flush out plaque and bacteria from around an implant.
Quit smoking – Smokers have a much lower success rate (85%) than non-smokers (95%), so talk to your doctor for help with quitting if you smoke.
If necessary, wear a nightguard – Clenching and grinding can cause your implants to become loose and potentially fail, but a custom-made nightguard can prevent this from happening.
Finally, make sure to let your dentist know immediately if your implant feels loose or you notice any issues such as tenderness or bleeding. If caught early, these problems can be treated before they lead to implant failure!
About the Author
With over 26 years of experience as a general and implant dentist in Longview, Dr. Chris Kirby has won multiple awards for his professional excellence. He provides outstanding implant dentistry from start to finish and has restored the smiles of countless patients after tooth loss. If you have any other questions about dental implants, he can be reached via his website.