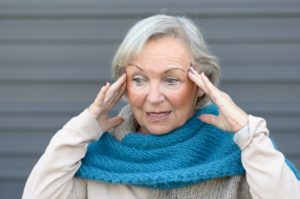 When people think of oral health, they rarely think about Alzheimer's as well. Alzheimer's disease is a progressive condition that causes brain cells and their connections to degenerate and eventually die. This causes multiple mental functions, such as memory, to deteriorate. To this day, no cure exists and there are more than 3 million cases reported in the U.S. every year.
In part two of our four-part series, your dentist in Longview will go over multiple studies proving the link between Alzheimer's disease and dental disease.
The NYU Study
In 2010, researchers from New York University analyzed data from 152 subjects who enrolled in the Glostrop Aging study. This study examined psychological, medical, and oral health in Danish men and women over a 20-year period. When the study began, the subjects were 50 years old. Once it ended, they were 70.
After comparing their cognitive functions from age 50 to 70, they found that gum disease at age 70 was strongly associated with low scores for cognitive function. In fact, participants were nine times more likely to have a score in the lower range of the test if they had inflammation of the gums.
The UCLan Study
Three years later, a UK-based research group from the University of Central Lancashire used the NYU study's findings to examine the link even closer. They took 10 brain samples of patients living with Alzheimer's and compared them to brain samples of healthy patients. A closer analysis found that patients with Alzheimer's had the bacterium Porphyromonas gingivalis, the same bacteria typically associated with gum disease. Healthy patients did not have the bacterium present.
The UCLan team followed up with this research in 2014 by performing a new mouse study, which was eventually published in the Journal of Alzheimer's Disease. Dr. Sim K. Singhrao, a researcher part of the group, speaks about the study in more detail.
Excerpts from an Expert
According to Dr. Singhrao, there is enough scientific evidence to show that two of the three gum disease-causing bacteria are capable of motion. Thanks to this capability, they can directly enter the brain.
"These motile bacteria can leave and enter the brain via two main routes. One of the paths taken is to crawl up the nerves that connect the brain and the roots to the teeth. The other path is indirect entry via the blood circulation system."
He goes on to say that if patients have bleeding gums, gum disease-causing bacteria will enter the bloodstream every time they clean their mouth and eat food.
To learn more about the link between oral health and systemic disease, watch out for part three of our series from your dentist in Longview!
About the Author
Dr. David Vaca earned his Bachelor of Science degree in Biology from Texas A&M University and his DDS degree from the Baylor College of Dentistry. He's always staying up to date on the latest advancements in dentistry and scientific findings relevant to his field. To learn more about your Longview dentist or about his practice, contact him through his website.