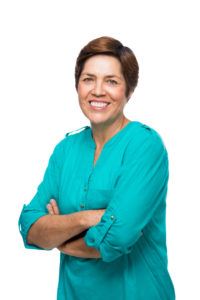 Dental implants are not necessarily the right treatment for every patient. Though they offer restoration for a versatile array of tooth replacement issues, every patient is unique and their treatment plan should be too. Whether you're in need of a replacement for one tooth or a complete row of teeth, you should consider all of you, including dental implants, before you begin your treatment plan.
What are Dental Implants?
Dental implants are small, titanium posts. They look similar to a construction screw. When inserted below the gum line, dental implants mimic the root structure of a missing tooth. Using one or more dental implant posts, any number of teeth can be replaced with a natural feeling and functioning, semipermanent solution.
How do I know I Am a Candidate for Dental Implant-Retained Tooth Replacement?
Innovations in dental implant techniques, technologies, and materials make it possible for more patients than ever to successfully complete implant-retained tooth replacement plans. The only way to know for sure is to visit a skilled dentist with experience in dental implant restoration, but you can also take a few moments to consider the following factors that may influence their recommendation:
Oral health – preexisting conditions like gum disease or tooth decay will need to be treated before beginning implant supported tooth replacement. Dentists will also check for adequate gum tissue volume and jawbone density.
Overall health – patients with immune compromising issues that make healing more difficult or those with degenerative bone diseases like osteoporosis may experience difficulty achieving fusion between the implant post and supportive structures.
Bad surgical experience – patients who have had significant blood loss, severe infection, or other negative experiences following surgery may want to consider a less invasive tooth replacement option.
What Other Tooth Replacement Options Should I Consider?
Before beginning a dental implant tooth replacement plan, you should also consider your other options. The most common tooth replacement solutions include:
Fixed bridges – good for replacing a single tooth or a few consecutive teeth, fixed bridges attach one or more replacement teeth to two dental crowns. The crowns are then attached to healthy surrounding teeth for support.
Partial dentures – patients who have more than a few consecutive or nonconsecutive missing teeth will likely want to consider a partial denture. Using a gum-colored base to support the replacement teeth, the partial fits snuggly between remaining teeth, and it is held in position with metal clasps.
Full dentures – full dentures are crafted from a similar gum-colored base material as partials, but the prosthetic is held in position through suction between the gums and denture, replacing a full row of teeth.
Meet the Vaca & Kirby Dental Team
At Vaca & Kirby Dental, our dedicated dentists and knowledgeable team members go above and beyond to make sure our patients fully understand all of their treatment options. We pride ourselves on offering honest, clear explanations of all of your oral health needs to ensure you make a treatment decision you'll be confident with today, tomorrow, and ten years from now. If you have questions or you would like to schedule an appointment with our Longview dentist and team, please call us today. We'll be happy to find a time for you to come in and talk through all of your treatment options.