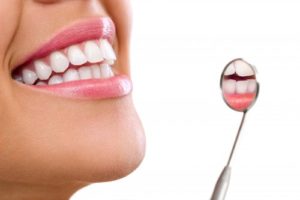 Staying on top of your oral health means you can have an attractive smile and that you can enjoy all of your favorite foods. However, keeping your teeth and gums in good shape does so much more than boost your confidence and help you satisfy your appetite. As your dentist in Longview explains, your oral health has a strong link to your overall health.
Bacteria From the Mouth Can Cause Major Health Problems
Poor oral health habits are one of the leading causes of gum disease. When gum disease advances from its mild stage, gingivitis, to its advanced stage, periodontitis, you become more vulnerable to infections. The bacteria that sneaks into your gum tissue can wriggle its way into your bloodstream, where it can cause inflammation. This process can cause an infection in the heart or make strokes and heart attacks more likely.
The bacteria that enters your bloodstream through your mouth can also affect your mental health. It could even contribute to the development of Alzheimer's disease.
There is also evidence to suggest that bacteria that sneaks its way into your body via gum disease can cause respiratory infections.
Oral Health and Diabetes
You might have heard that diabetics are more likely to get gum disease, and that is true. But gum disease can also make diabetes more difficult to control. The infections that accompany periodontitis make it more difficult to keep blood glucose levels within a healthy range. Therefore, diabetics with gum disease are at a higher risk for complications from their condition.
More Reasons than Ever to Care for Your Oral Health
The above facts are just the tip of the iceberg when it comes to the link between oral health and overall health. There is also evidence to indicate that advanced periodontitis can increase the risk of preterm birth; one study found that nearly one-fifth of preterm births may be linked to oral infections. Furthermore, having severe tooth decay or missing teeth can make it difficult for you to eat a balanced diet that keeps your whole body happy and healthy.
The best way to prevent the problems associated with poor oral health is to do your best to take care of your teeth and gums. Brush and floss regularly, and visit your dentist twice a year. If you have diabetes, you may need to see your Longview dentist even more often.
Also, be sure you keep on the lookout for any signs of gum disease, such as bleeding or receding gums or chronic bad breath. Tell your dentist about any abnormalities you notice.
It isn't just your pearly whites that will thank you for your good habits. Your whole body will benefit when you look after your oral health!
About the Author
Doctors David Vaca and Chris Kirby, along with the rest of their team, provide comprehensive dental care to folks in the Longview, Texas, area. If you have concerns about your oral health, contact Vaca & Kirby Dental via our website or by phone at903-663-0861.