Breathe Easier with a State-of-the-Art Oral Appliance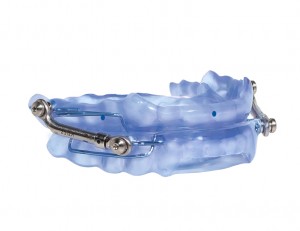 If you have obstructive sleep apnea, you can breathe easier without the restrictions of a CPAP machine. Now, you can enjoy a patient-preferred solution using an oral appliance. Although there are many brands available, SLEEPwell Longview uses Herbst appliances. You will experience superior comfort and improved flexibility to get the rest you need.
Voted Runner Up in Sleep Study/Sleep Medicine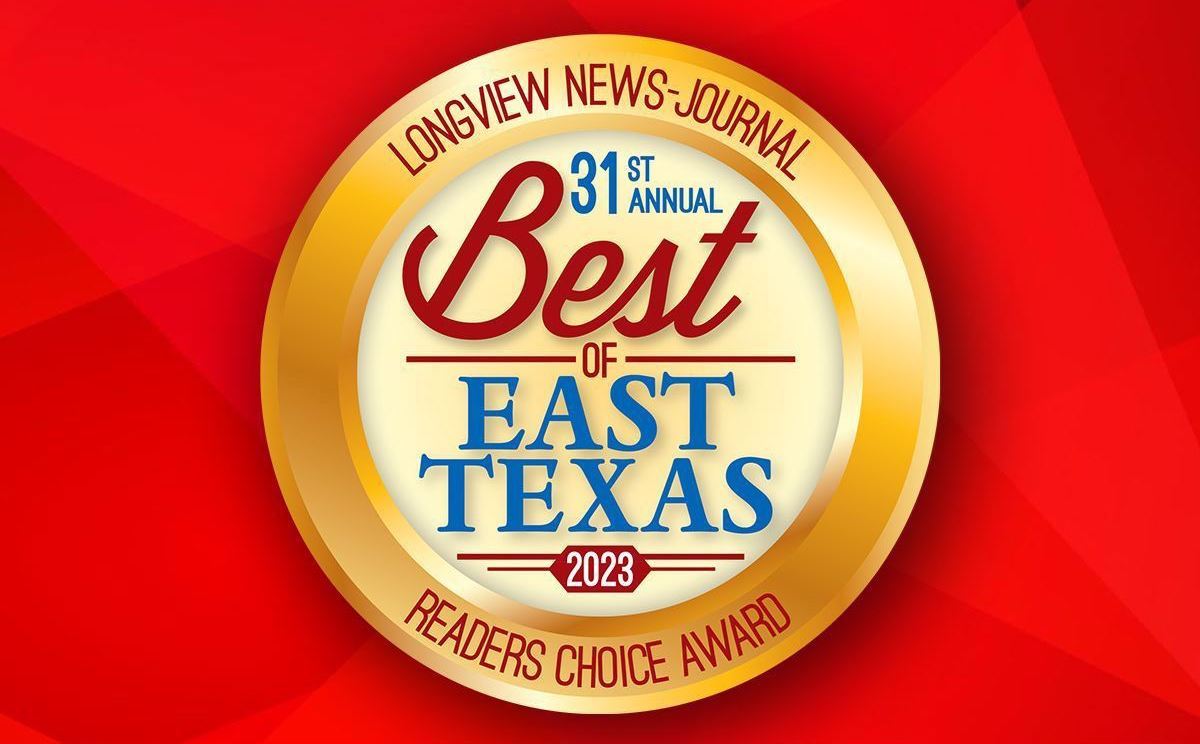 SLEEPwell Longview has been voted runner up in the Sleep Study/Sleep Medicine category for 2023 in the Longview News Journal. Readers of the Journal voted and have chosen SLEEPwell Longview as one of the best places for sleep apnea treatment office as well as the Best Dental Office in East Texas.
If you're still deciding where to go for sleep apnea treatment, why not go with the Best of East Texas?
Call SLEEPwell Longview today at 903-663-0861 or contact us online to learn more about our Herbst oral appliances in Longview, TX.
How Can an Oral Appliance Treat Sleep Apnea?
The most traditional treatment for sleep apnea is a CPAP machine. Steady air pressure is delivered through a mask worn over the mouth or nose to prevent pauses in breathing. It is an effective treatment, but it can be uncomfortable and bothersome.
You can skip the hassle of a CPAP by using an oral appliance. The custom-fit device may look like a mouthguard, but it actually repositions your lower jaw forward. This prevents your soft tissues from collapsing to block your airway. An oral appliance is effective for treating mild to moderate forms of obstructive sleep apnea when it is used correctly.
What Is an Herbst Oral Appliance?
Herbst oral appliances are preferred mandibular repositioning devices that have been trusted in orthodontic and TMJ treatments since 1909, before becoming a solution for sleep apnea. Over the years, modifications to the devices have made them among the most popular functional appliances for treating sleep apnea; however, they can also treat bruxism and chronic snoring.
When compared to other oral appliances, those by Herbst offer exceptional benefits, such as:
Superior patient comfort and retention
Medicare-approved
Allows lateral movements
Adjustable within a 5.0 mm range
Available in standard telescopic mechanism or shim version
Adjustable to find the right position for relief
What Can I Expect with an Oral Appliance?
The oral appliance is custom made from a comfortable acrylic material. It is placed into your mouth to evaluate for retention. The threaded system allows us to make advancements in small increments based on the examination to hold the lower jaw in a resting protrusion position. The device has telescoping arms on the sides to move and hold the mandible forward.
You wear it while sleeping to prevent the airway from collapsing while also enlarging it to stop the pauses in breathing. You will maintain adequate oxygen levels while sleeping to overcome the symptoms and complications of sleep apnea.
How Long Does the Appliance Last?
Your oral appliance can last for several years before needing to be replaced if you care for it properly. Take the time each day to clean it using cool water, a nonabrasive toothpaste, and a soft-bristled toothbrush. Always store the device in its protective case when it is not in your mouth.
Breathe Easier Today!
If you are ready to treat your sleep apnea using a CPAP alternative, it is time to see if an Herbst oral appliance is right for you. Dr. Vaca and Dr. Kirby create the personalized solution you need to breathe easier.
Contact our office today to schedule your consultation for oral appliance therapy. Call us at 903-663-0861 to speak with us about Herbst oral appliances in Longview, TX.