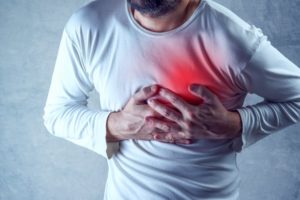 Also known as cardiovascular disease, this condition comes in many forms. Damage to the heart's major blood vessels, cardiac arrest, and stroke can cause sudden death. According to the Centers for Disease Control and Prevention, 610,000 people die from heart disease in the U.S. every year, equating to 25 percent of all deaths annually. This makes it the leading cause of death in both men and women.
To reduce your risk of heart disease, read the final part of our four-part series from your dentist in Longview.
The Research
According to a joint research study from the University of Bristol in the UK and the Royal College of Surgeons in Dublin, Ireland, scientists found that heart disease became an increased risk in patients with poor oral hygiene.
When the gums bleed due to inflammation caused by dental plaque, bacteria from the mouth is able to enter the bloodstream and stick to platelets, which are small, colorless, disk-shaped cell fragments responsible for blood clotting.
When bacteria stuck to these platelets, they would form blood clots, which can interrupt the flow of blood to the heart and trigger a heart attack. According to Bristol University researchers, the bacteria would interact with the platelets by mimicking the pressure inside the blood vessels and heart. This allowed them to clump the platelets together, creating a shield to protect it from immune cells and better hide from antibiotics.
What the Experts Say
Dr. Steve Kerrigan, a researcher from the Royal College of Surgeons goes into to detail about the environment of the mouth. "The mouth is probably the dirtiest place in the human body." He goes on to say that up to 700 different types of bacteria co-exist in the mouth.
Professor Howard Jenkinson, a researcher from the University of Bristol notes that cardiovascular disease is the biggest killer in the western world. "Oral bacteria like Streptococcus gordonii and Streptococcus sanguinis are common infecting agents, and we now recognize that bacterial infections are an independent risk factor for heart disease."
The Conclusion
With this in mind, it couldn't be more important to practice daily oral hygiene. The better your oral hygiene is, the less likely you'll develop conditions like heart disease, pancreatic cancer, and Alzheimer's.
According to the American Dental Association, patients can practice effective oral care by:
Brushing twice a day for at least two minutes
Using a fluoridated toothpaste to prevent decay and gum disease
Flossing daily
Rinsing your mouth with a mouthwash for additional protection
This marks the final part of our four-part series from your dentist in Longview. If you want to learn more about systemic diseases and their link to oral health, schedule an appointment with him today!
About the Author
Dr. Chris Kirby is always striving for excellence and perfection in all forms of dentistry. Considering he's been voted by his peers as an outstanding dentist for 10 consecutive years, you're sure to experience nothing less than the most comprehensive dental care, regardless of your treatment. To learn more about your Longview dentist or about his practice, contact him through his website.