Preventive Dental Health Care
Vaca & Kirby Dental believes a healthy serving of preventive dental care is the best way to get and maintain a beautiful smile. Our preventive dental services will keep your teeth truly clean and catch small issues before they can cause bigger problems with your oral health. By spotting things such as tooth decay and gum disease early, Dr. David Vaca, Dr. Chris Kirby, and our team can give you a stunning smile. You can learn more about our preventive care below, and be sure to contact our office to schedule your next appointment! In addition to Longview, we're happy to serve patients from Marshall, Kilgore, and several East Texas communities!
Voted Best Dental Office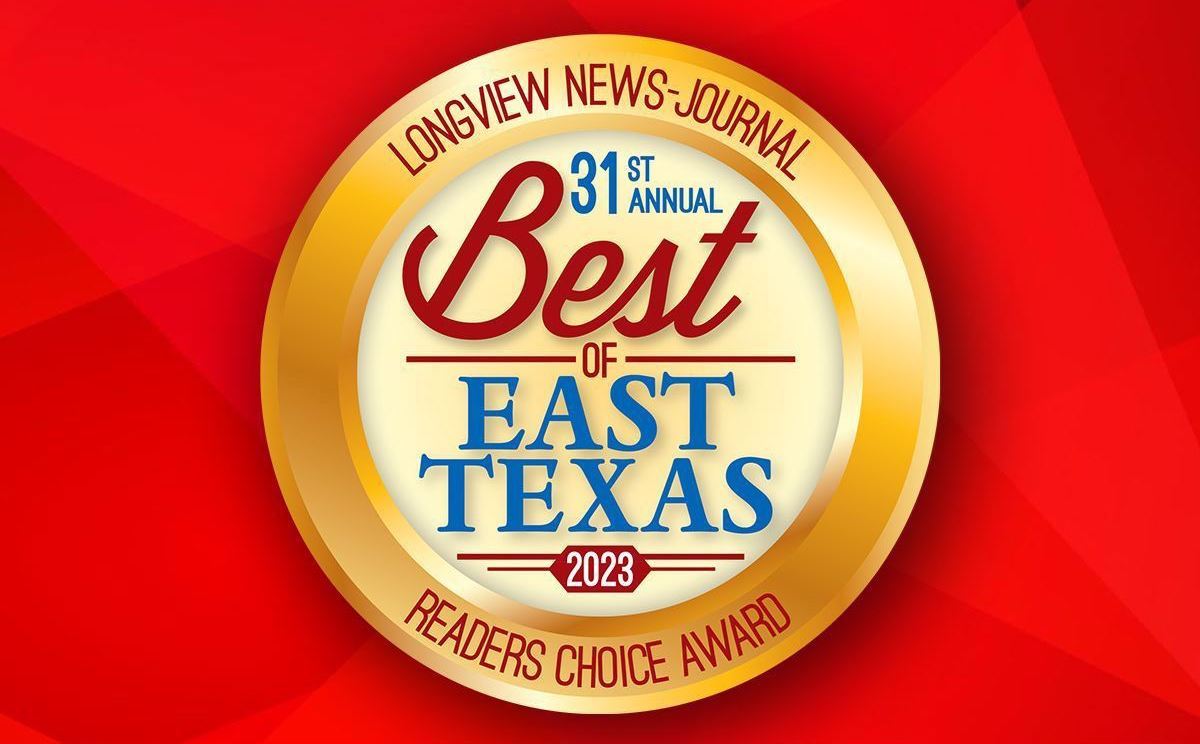 Vaca & Kirby Dental has been voted the best dental office of East Texas for 2023 in the Longview News Journal. Readers of the Journal voted and have chosen Vaca & Kirby Dental as the Best Dental office overall as well as the Best Cosmetic Dentistry Office in East Texas.
If you're still deciding where to go for dental health and general dentistry, why not go with the Best of East Texas?
Call Vaca & Kirby Dental today at 903-663-0861 to schedule an appointment for our preventive dentistry in Longview, TX.
Dental Hygiene
The most important part of preventive dentistry is to maintain good dental hygiene and oral health. The best way to do that is with regular checkups and exams. We recommend scheduling your regular dental care appointments every six months. Routine dental checkups and cleanings are two of the most basic and essential tools used in dentistry, and they are a big part of how we keep your teeth healthy and gorgeous year after year.
Most of the time, your average visit will start with a dental cleaning by one of our hygienists. They'll used specialized tools to eliminate plaque, bacteria, and tartar from your teeth, paying special attention to those hard-to-reach areas you simply can't get with your brush or floss. These regular cleanings are also important because hardened plaque, as in tartar, is extremely difficult to clean on your own. Ask our hygienists about the tools we offer which can assist in your at-homecare. The Sonicare electric toothbrush and Airflosser are available in our office.
Afterward, either Dr. Vaca or Dr. Kirby will give you a comprehensive oral exam. They'll look for any signs of tooth decay, gum disease, and even oral cancer. If you can't remember the last time you came in for a dental checkup, be sure to contact our office today!
Learn More About Our Dental Checkups and Cleanings
Oral Systemic Health
Maintaining good oral health is very important to promoting good health in the rest of your body. What may start as tooth decay, gum disease, and periodontitis, can move on to cause serious overall health issues, even disease. And the real culprit that is causing these oral health issues is bacteria. Bad bacteria is often behind bad breath, cavities, gum and oral health issues, and that's just the start. After causing problems with your oral health, the bad bacteria can move to other areas of your body to cause much more serious issues and disease.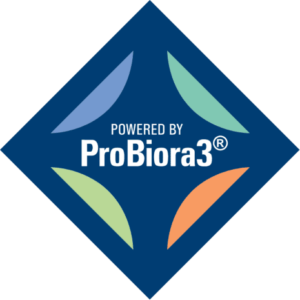 ProBiora Oral Care
At Vaca Kirby Dental we provide our patient with the best oral care product to ensure success. A patented formula, ProBiora3 is a blend of three naturally occurring strains of good bacteria native to the teeth and gums. With ProBiora oral care products we can help to support good gum and tooth by pushing out the bad bacteria that cause bad breath, tooth decay, and other oral health issues.
Children's Dentistry
One of the best ways to give your child's dental health a strong start is to take them to the dentist early! The American Academy of Pediatric Dentists recommends that your child should have their first dental visit when their first tooth appears or by the time they are one year old. Either way, we'll be happy to see them! We have the knowledge to meet their particular dental needs and the understanding that children always require a gentle touch. We'll make sure they have a positive connection when it comes to taking care of their teeth.
Dental Sealants
Sealants are ideal for children who are still learning how to take care of their teeth. For this, we'll apply a thin, clear layer of a composite resin to the teeth in order to protect them from the accumulation of plaque and bacteria. Most of the time, we only need to do this to the back teeth because they tend to be the most often missed when a child is brushing.
Nightguards for Bruxism
Bruxism is a condition where a person unconsciously clenches their jaw and grinds their teeth at night. This can be caused by stress, and over time, it can wreak havoc on your oral health. This puts a lot of pressure on the teeth, and can eventually cause them to crack and break—even the jaw can become strained. To prevent this, we can provide you with a custom-made mouthpiece called a nightguard. You'll only wear it to bed, and it will provide a protective layer between your teeth to prevent them from grinding together.
Mouthguards / Sportsguards
A sports guard is a piece of protective equipment everyone should wear while participating in sports (whether they are contact or not). It helps provide a layer of cushion to prevent the teeth and gums from becoming damaged by impacts. We can provide you with a custom-fitted sports guard, which will not only be more comfortable than anything you can buy at the store, but much more effective at keeping your smile in one piece as well.
Oral cancer is a serious condition that currently claims over 50,000 lives each year. Diagnoses are on the rise, and early detection will help you with successful treatment. At your hygiene appointment, we will always perform an oral cancer screening. We'll use a piece of equipment called a Sirona 3D X-Ray in addition to a visual exam to spot even the slightest signs of the disease. If you frequently use tobacco or drink heavily, be sure to get an oral cancer screening at least twice a year.
Learn More About Our Oral Cancer Screenings
Fluoride Treatments
A tooth becomes decayed because the minerals that make up its structure have been eaten away by acidic plaque. Eventually, this decay can turn into a full-blown cavity. One of the ways we can prevent this is with a fluoride application. When fluoride is placed on tooth enamel, it actually replenishes these important minerals. This is why you'll usually see fluoride in toothpastes and public water sources. We'll include this quick, easy, and effective method as part of your hygiene visit.
Toothpastes / Mouthwashes
Most dental care happens at home with routine brushing and flossing, and that's why using the right products such as toothpastes and mouthwashes is essential. Of course, there are seemingly hundreds of varieties, and it can be tough to know which ones are right for you. Fortunately, we can provide these products for you (with trusted brands such as Crest, Colgate, Listerine, Arm & Hammer, and Biotene) along with the suggestion of which ones are the absolute best choice for your smile. Be sure to ask at your next appointment!
Sensitive Teeth
If your teeth are sensitive to hot and cold temperatures, the problem might be due to receding gums, thin tooth enamel, or even dental decay. Home remedies, such as sensitivity-reducing toothpaste, may be able to help. However, that doesn't mean you shouldn't visit us for a dental checkup. We'll evaluate your oral health, identify the cause of the sensitivity, and make a personalized treatment recommendation. A few changes to your daily routine might be all that is needed to stop the pain. In some cases, however, restorative dental treatment, such as a filling or root canal therapy, is necessary.
Call 903-663-0861 to learn more about our preventive dentistry in Longview, TX, and how we can help you.
You May Also Be Interested In