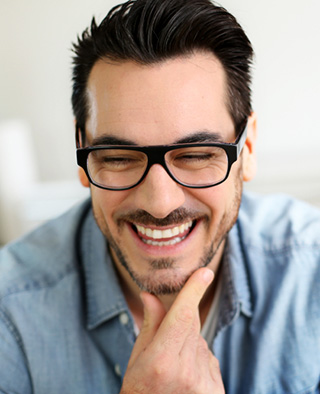 Getting teeth pulled often feels like it's been relegated to the realms of history and slapstick cartoons. The truth is, though, that we still perform tooth extractions regularly.
Unlike the cartoons, we don't use oversized garage pliers, and we certainly don't pull healthy teeth for no reason. Teeth removal is actually a very precise medical procedure, complete with proper anesthetic, sterile dental tools, and highly trained staff. We're proud to offer it in our Longview office as a valuable and necessary dental treatment.
Why Would a Tooth Need To Be Pulled?
Every dentist will try to save a tooth before pulling it, but sometimes removing the damaged or infected tooth is the healthiest option for your whole mouth.
An extraction is usually necessary when:
The damage to a tooth is too severe to repair.
An infection inside the tooth has spread too far.
The removal would save other teeth from further harm.
Read on or call our office to learn more about how teeth removal can save your oral health.
The Damage To a Tooth Is Too Severe To Repair
A small break or crack in a tooth is usually not an emergency situation. It can easily be repaired through one of our excellent restoration services. However, if the damage to a tooth has broken it into multiple pieces or snapped off a large portion, we may not be able to piece it back together and seal it safely. Removal then becomes the proper choice.
An Infection Inside the Tooth Has Spread Too Far
The longer an infection is left to attack a tooth, the larger the resulting cavity is likely to be. For most cavities, we can clean out the decay and fill the space with a tooth-colored composite resin.
Without regular checkups and proper hygiene, however, a cavity can spread unhindered. A tooth that has been completely overtaken by a cavity will have to be removed.
The Removal Would Save Other Teeth From Further Harm
Teeth are not isolated. The health of one can quickly and dramatically affect the health of others nearby. This is especially true for the following:
Overcrowding | Crooked or tilted teeth can change your ability to bite, chew, pronounce certain sounds clearly, and they can even alter your ability to keep the adjacent teeth clean and healthy. 
One of the leading causes of crookedness is overcrowding. If your teeth don't have enough room to sit comfortably in the mouth, they will begin to twist and tilt as they try to make a space for themselves.
Impaction | Teeth that are stuck beneath the gum line—those that never properly grow in—can cause a host of health issues, including damage to the visible teeth and increased risk of cavity or infection. This most often happens when the rest of the teeth are overcrowded, but it can be caused by other factors as well. 
Infection | Infection can affect more than a single tooth. Once the decay or disease spreads through one tooth, it can move to others. Removal is not only a way to remove the pain of one toothache, but is a highly effective method of ensuring that the rest of your teeth stay healthy.
Talk to Us Today About Your Extraction Options
You can always count on Vaca & Kirby Dental to help you make the right choice for your teeth. We're always here to answer each question, and guide you step by step through the whole extraction process. While you're in our hands, we aim to make sure you're as comfortable as possible.
You May Also Be Interested In