Sleep Apnea Appliances in Longview, TX
At SLEEPwell Longview, nothing we do is one-size-fits-all. Each patient is a unique person with particular needs, and we make sure their care reflects that. That is why we offer a wide selection of different oral appliances that can all be custom designed for every patient. When you come to see us, Dr. Vaca and Dr. Kirby will go over each type of appliance so you can choose the one that best suits you. If you would like to learn more about the appliances we are currently offering, please contact us today.
Voted Runner-up for Sleep Study/Sleep Medicine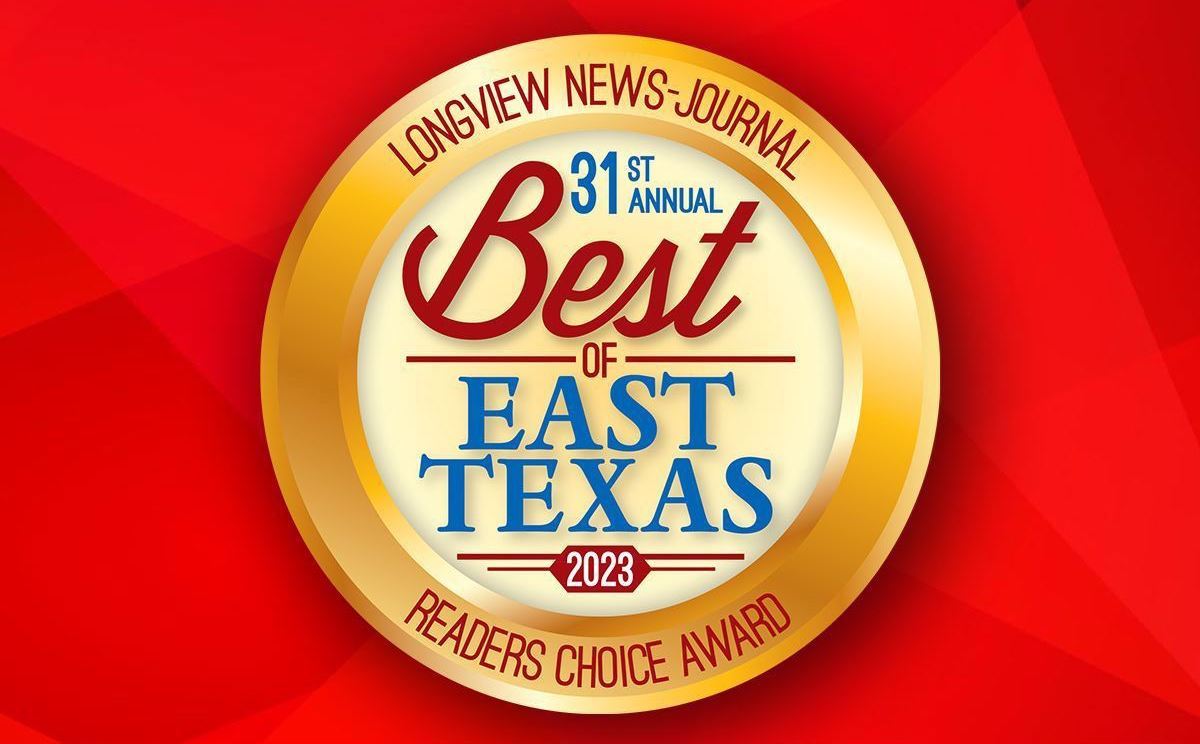 SLEEPwell Longview has been voted runner-up in the Best Sleep Study/Sleep Medicine category for 2023 in the Longview News Journal. Readers of the Journal voted and have chosen SLEEPwell Longview as one of the best places to receive care for sleep apnea as well as the Best Dental Office in East Texas.
If you're still deciding where to go for sleep apnea treatment, why not go with the Best of East Texas?
Call SLEEPwell Longview today at 903-663-5895 or contact us online to learn more about our sleep apnea appliances in Longview, TX.
Herbst
The Herbst appliance is a small acrylic device which works by fitting on the upper and lower teeth and is connected by thin, metal extension arms on each side to slightly position the. Lower jaw forward. While wearing this appliance, a patient will have no restriction of movement, allowing them to speak and drink like normal.
Learn More About The Herbst Oral Appliance
ProSomnus®
The ProSomnus® brand offers oral appliances which are comfortable, unobtrusive, and strong. While a CPAP machine operates by holding your airway open with air pressure, these appliances and others like them work by gently holding the jaw in a position that keeps the soft tissues from blocking your airway. Benefits of the ProSomnus® include having options for a completely metal-free device, improved device strength, a three-year warranty, and a fast turnaround time.
Learn More About The ProSomnus® Oral Appliance
Panthera
The Panthera D-SAD uses highly advanced state-of-the-art technology to take extremely accurate 3D scans of each patient's mouth and utilize CAD and CAM (Computer Assisted Design and Machining, respectively) technology to offer a level of precision simply not possible with hand-crafted appliances. This combined with their specially-designed polymers allow for extremely precise adjustment.
Learn More About The Panthera Oral Appliance
SomnoMed
SomnoMed presents SomnoDent, a range of oral devices that are high-quality,custom-fit, and non-restrictive. They are also highly adaptable, meaning they can function unhindered by things like missing teeth, bridge work, crowns, or even dentures. These devices come in a broad range of styles to best suit the patient's unique needs.
Call SLEEPwell Longview today at 903-663-5895 to schedule your appointment for our sleep apnea appliances in Longview, TX.
You May Also Be Interested In