At Vaca & Kirby Dental & SLEEPwell Longview
At Vaca & Kirby Dental and SLEEPwell Longview, you'll feel the quality of our service as soon as you call us to schedule your first appointment. Over the phone, we'll find a time that suits your schedule and answer any questions you might have. You can choose to download our patient forms, or we will email them to you so you can fill them out at home and save time. If your appointment is a few weeks away, we'll send you periodic reminders and even call you a few days before to make sure everything is still set.
When you arrive for your appointment, a member of our team will greet you with a smile and quickly handle your paperwork. You'll meet your hygienist, and they'll escort you to a treatment room where they will get to know you, take X-rays, and perform a dental cleaning. You'll meet Dr. David Vaca or Dr. Chris Kirby during your checkup. They will discuss your goals for your smile and then perform a comprehensive exam. With your information, they will prepare a personalized treatment plan for you. Patient education is very important to us, so you'll be encouraged to ask any questions you might have. We want to answer any questions you may have regarding your appointment.
After your appointment, your hygienist will escort you to the front desk where you'll receive a welcome gift and letter, thanking you for choosing our practice, and then we'll schedule your next visit.
Insurance & Financing
If you have dental insurance, we will always take it. We are not an in-network provider for any plan, but our team is extremely adept at working with insurance companies to make sure you always get the most out of your benefits. In fact, our in-office insurance coordinator will make sure you know exactly what your out-of-pocket cost will be before you come to see us.
For patients who currently do not have insurance, or for those who need more involved procedures, we can also help them get low-to-no interest financing with CareCredit and Lending Club.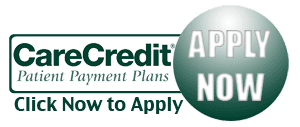 Dentistry with a Warranty You Can Smile about
Life happens. Protect your new smile with the highest level of assurance available in dentistry, provided by Vaca & Kirby Dental.
As a Dental Warranty Certified Practice, our highly skilled dentists perform modern, reliable dentistry you can trust. However, sometimes, there is no accounting for things that call for repair or replacement of your dental work and appliances over time.
Vaca & Kirby Dental understands that your dental health is an important investment. That's why we offer our patients a warranty that goes above and beyond the ordinary, covering a wide range of procedures and safeguarding one of your best assets: your smile.
Our Warranty Benefits
Peace of mind for an extended period of time on your restorative, cosmetic, and other qualifying procedures.
Life-proof your smile by keeping your covered restorations in good condition and working order.
No-costrepair or replacement of covered procedures up to the original treatment value.
Nationwide opportunities to redeem your coverage with any dentist if you move or are traveling.
Constant assurance that even with dental insurance wait periods or frequency limitations, your smile can be protected.
Procedures Eligible for Warranty
Our warranty offers full fee repair or replacement on a generous range of eligible dental procedures for the protection and convenience of our patients. Whether you've invested in a straighter smile or one rebuilt from the ground up, our warranty has you covered.
Our warranty covers:
Crowns
Bridges and partials
Night guards
Veneers
Sleep apnea appliances
Patient Responsibility & Enrollment Details
In order to qualify for your warranty benefits, you must stay current on your regular hygiene visits as prescribed by your dentist. These help our patients make healthy choices, and it protects the longevity of your existing dental work.
Vaca & Kirby Dental is excited to offer our patients peace of mind and smile protection, powered by Dental Warranty.
To learn more about protecting your smile and for warranty coverage details, contact our office today!
*This is not insurance.