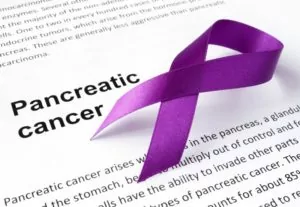 Pancreatic cancer is a form of cancer that begins in the pancreas, which is located behind the lower part of the stomach. Like many cancers, it's often discovered late and spreads quickly, making it difficult to treat in the late stages. It also carries no early symptoms, making it even more difficult to catch and treat.
In part three of our series, our team at Vaca and Kirby in Longview TX explores inflammation and its connection to the deadly disease.
The Harvard Study
The first study focusing on the link between pancreatic cancer and poor oral health began in 2007. It was conducted by the Harvard School of Public Health in Boston. The researchers examined data from the Health Professional Follow-Up Study, which began examining 51,000 men in 1986. After combing over the data, they found that men with a history of gum disease had a 64 percent increased risk of pancreatic cancer compared to participants who never had gum disease.
While the study was unable to find connections between pancreatic cancer and certain types of oral health problems, such as tooth decay, they noted that the greatest risk for pancreatic cancer among this group was men who had recent tooth loss.
Notes from the Research Team
According to the scientists, it's suggested that there may be a link between the high levels of carcinogenic compounds found in the mouths of people with gum disease and the risk of developing pancreatic cancer. These compounds known as nitrosamines may react to digestive chemicals in the gut. This may create an environment that favors the development of pancreatic cancer.
It's important to note that pancreatic cancer is associated with a specific type of gum disease called periodontitis. This condition affects the tissue that supports teeth and causes bone loss around the base of teeth. The link is not associated with gingivitis, a milder and more common form of gum disease. Of course, gingivitis can easily develop into periodontitis if bacteria in plaque around the base of teeth builds up enough.
If you have bleeding or inflamed gums, particularly when brushing, flossing, or eating, it's important that you make improvements to your oral care to avoid developing periodontitis later.
The Conclusion
A follow-up study was conducted by the same team in 2012, however, they were unable to prove if periodontitis bacteria was a cause or result of pancreatic cancer. In the end, they could only say that the two conditions were linked. According to Dominique Michaud, an author of the study, "This is not an established risk factor. But I feel more confident that something is going on. It's something we need to understand better."
To learn more about the links between oral health and systemic disease visit Vaca and Kirby in Longview TX today. We endeavor to stay at the forefront of crucial medical information, in order to provide our patients with only the best care. Patients from Gladewater, Hallsville, and New Diana come to us for general and restorative dentistry. Contact us today!
Contact Vaca & Kirby Dental:
Location (Tap to open in Google Maps):